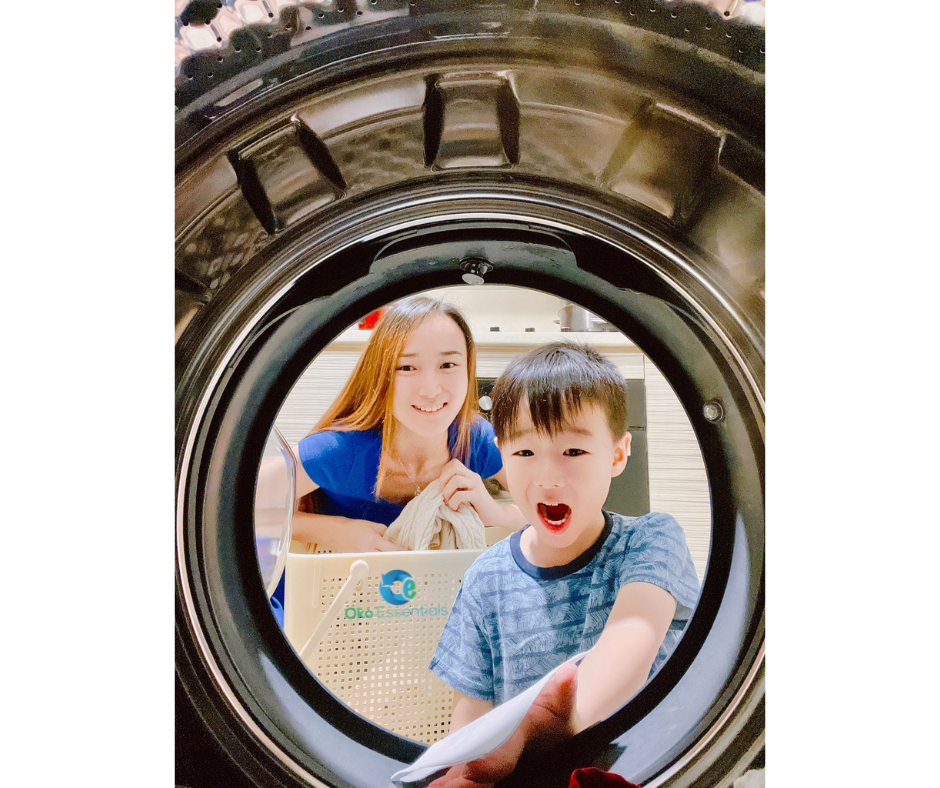 Laundry detergent is crucial to keeping your clothing in the best condition possible. But have you ever wondered if there's a better way to do your laundry apart from the typical liquid or powdered detergents? Allow us to introduce you to laundry detergent sheets from Öko Essentials! This eco-friendly alternative comes with many benefits. Here are a few of the top reasons why you'll love using this innovative detergent.
The Most Convenient Way to Do Your Laundry
With laundry detergent strips, there's no measuring, no spills, and no guesswork. Because our sheets are pre-measured, you never have to worry about adding too much or too little to a load of laundry. That means you get the perfect clean every time! It's fast and you don't have to worry about spilling detergent on your washing machine or the ground.
A Laundry Detergent That Won't Negatively Impact the Environment
One of the biggest reasons why we think you'll love these detergent stirps is how eco-friendly they are. All the ingredients in our detergent are sustainably grown to not deplete the ecosystem.
Even the packaging is good for the environment! There's zero plastic and the container is 100% biodegradable. Traditional laundry detergent is contained in plastic packaging which is a huge contributor to waste and landfill space. In fact, 8 million tons of plastic from around the world are added to oceans each year. Öko is doing what we can to change that! Because we don't have plastic packaging and we don't use excess shipping materials means, you'll fall in love with this zero-waste product.
Safe Ingredients You Can Feel Good About
With traditional detergents, you're probably getting around 20 toxic ingredients. Not only is Öko safe for the environment but it's also safe for you and your family. The formula is plant-based and completely free of harmful, toxic chemicals. Whether you have newborns at home or sensitive skin yourself, you won't have to worry about the health impact of harsh ingredients. Our hypoallergenic formula is simple and natural, free of phosphates, optical brighteners, dyes, formaldehyde, and other ingredients that you don't want anywhere near your skin.
Easy to Transport, Easy to Store
Unlike the bulky options of liquid or powder detergent, detergent sheets are easy to travel with. They are small and mess-free! You won't even have to worry about customs!
The small size is also great in day-to-day life. If you live in a small apartment where you don't have a lot of extra room, you don't have to worry about a huge jug of liquid detergent taking up valuable closet space. Using laundry detergent strips is a simple way you can have a more stress-free life!
Scents for Everyone
We totally understand that everyone is looking for something a little different in their laundry detergent. That's why we offer our detergent sheets in scented and unscented options. So whether you want your clothing to have a delightful (natural) scent or you prefer something that's completely fragrance-free, we can make it happen!
Discover the Wonders of Laundry Detergent Sheets
As you can see, there are many ways that Öko Essentials Laundry Detergent Strips are better than your traditional detergent. So why are you still using some of the inferior options? Making the switch is easy. Order today to try it out!