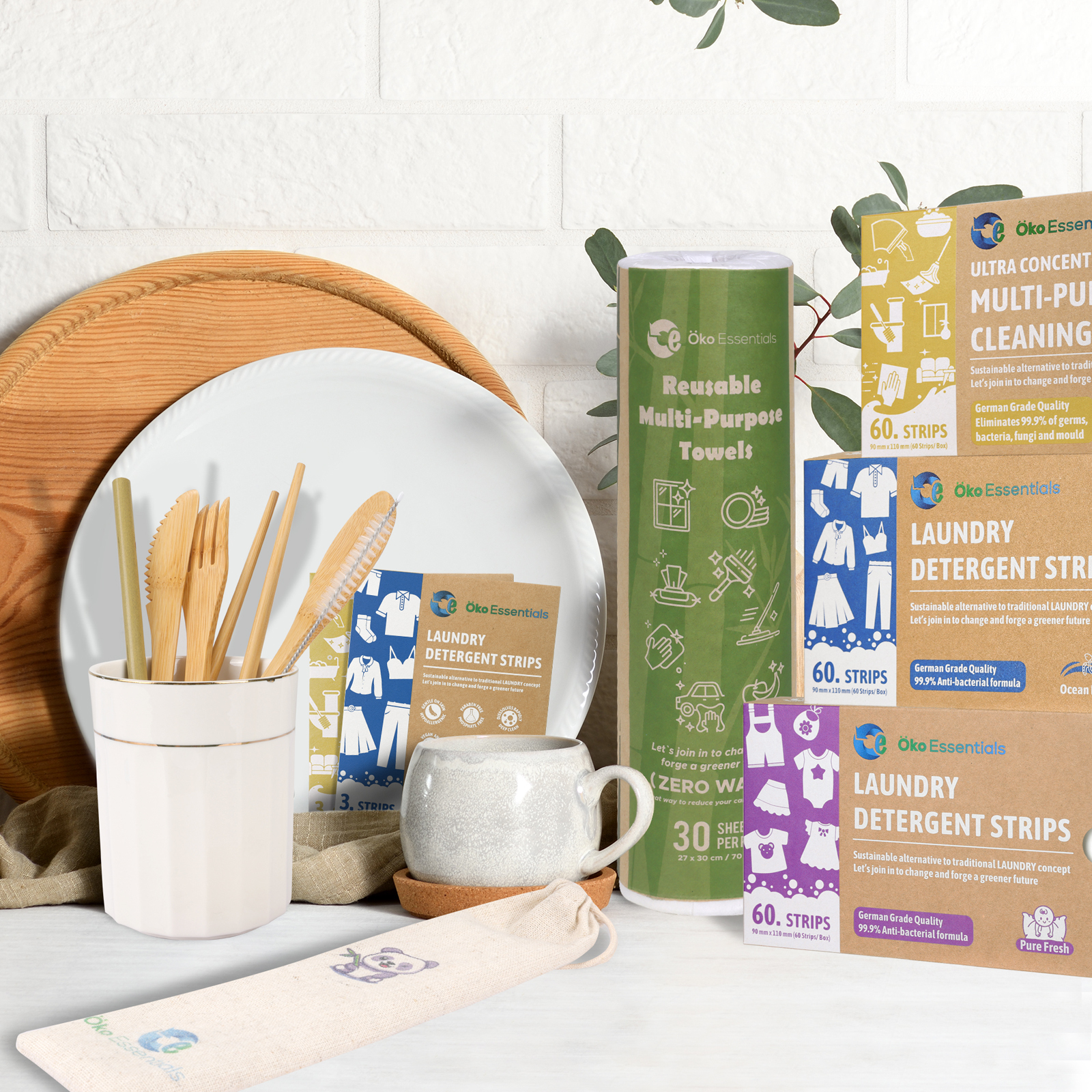 Öko Essentials, a Singapore-based brand specializing in natural cleaning products, is changing how we clean and live. It all starts with the conscious decision to make a change. Once you've done that, Öko makes it easy to integrate small eco-friendly practices into your daily routine, offering you a clean slate in multiple ways.

We know consumers want to practice sustainable habits, but confusing labels and unreasonable prices make it difficult, prompting you to opt for commercialized products instead. We encourage you to take a load off and allow us to simplify the process for you. 
A Crystal Clear Approach
Our founders noticed a significant lack of environmentally friendly cleaning products on the market. So, on a mission to restore peace in the industry and the environment, we set out to fill the gap. During the process, we quickly discovered that the state of human health, the environment, and the economy are inextricably linked. For example, many brands simply want to save costs, which is why they use harsh chemicals that cause skin irritation and deplete Earth's resources. Öko Essentials presents a solution that checks all the boxes: effective, affordable, and sustainable.
We don't beat around the bush. Instead, we aim for a transparent approach that informs and inspires you to make eco-friendly choices in your everyday life. With Öko Essentials, you can feel good about doing laundry and the positive effect it has on you and the environment. We believe that simplifying sustainability is the most effective way to forge a greener future, making us a household name for practical, protective, and purifying products. 
Purifying the Planet with a Piece of Paper
Sometimes, that's all it takes. Formulated in Germany, our products are gentle on your skin and the planet. Our philosophy to cleanse the earth influences every decision and yields a flood of benefits. Unlike traditional laundry detergents, we use minimal non-toxic ingredients, safe for the planet and people of all ages.
We take "no waste" to the next level, developing natural laundry detergent and multi-purpose strips enclosed in biodegradable packaging. Additionally, our sheets are premeasured, eliminating the guesswork and potential waste. If everyone began using Öko Essentials laundry detergent and multi-purpose strips, your clothes, home, and the environment would be much cleaner.
With climate change as our biggest competitor, we take drastic measures to present ourselves as a formidable opponent. Quality is our utmost priority, which enables us to develop superior sustainable products. We work closely with our manufacturer and perform numerous tests to ensure we meet sky-high standards. In addition, as a zero-waste brand, we conduct extensive research and remain up to date on the latest trends, enabling us to produce high-quality products for our mindful customers.