Did you know that with a few small changes, you can make a positive impact on the environment? Sustainable products reduce plastic and water waste and help save the Earth. Our pop-up event on August 8, 2022 through August 14, 2022 helped us promote and educate an alternate solution to plastic and water waste. Keep reading to learn more about our event and how you can save the planet by going eco-friendly!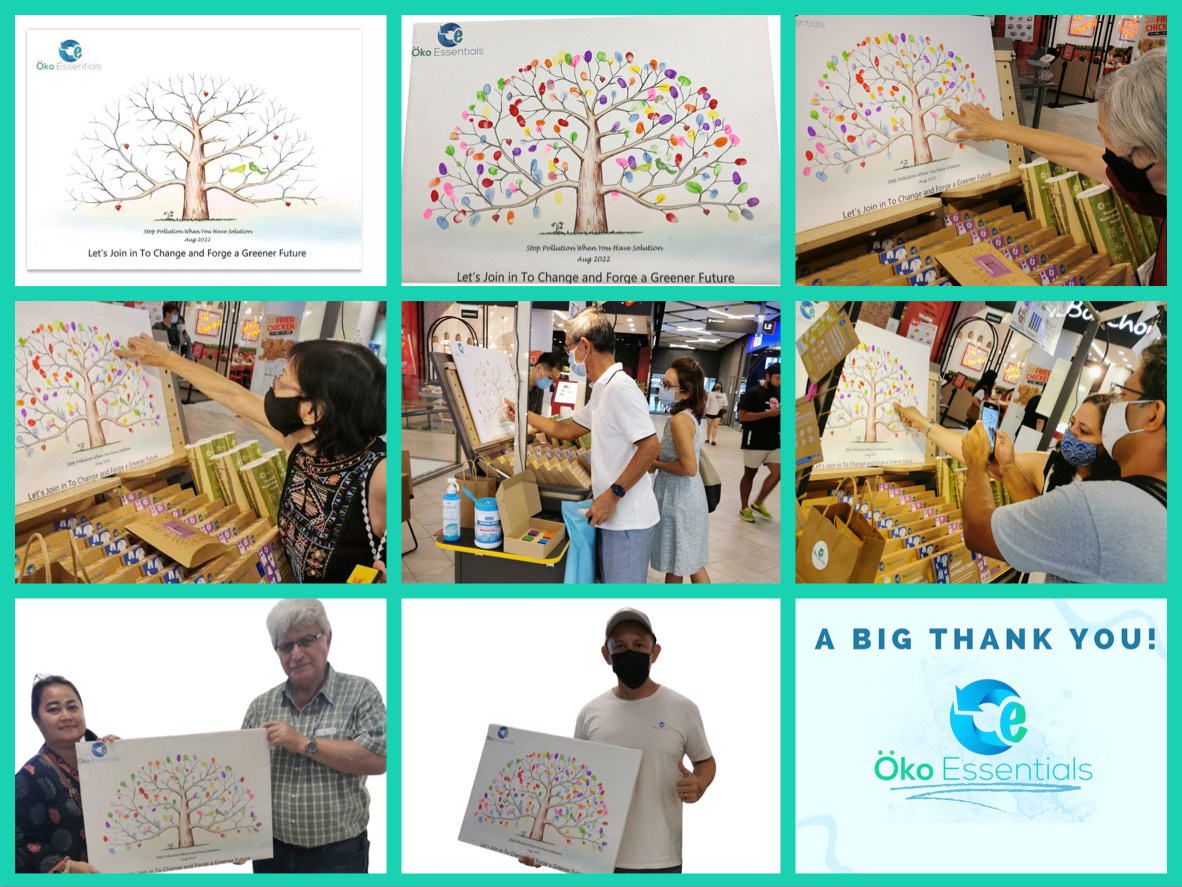 Our Sustainable Living Event
Our event in early August had an amazing turnout. We dedicated the event to our Stop Pollution When You Have a Solution Campaign. We used it as an opportunity for ourselves and our customers to support the Garden City Fund's programme, Plant a Tree. We are grateful for every single person who showed up to support us and learn more about sustainable living.
What Is the Stop Pollution When You Have a Solution Campaign?
ÖKO Essential's Stop Pollution When You Have a Solution campaign is dedicated to reducing our carbon footprint through sustainable living product alternatives. At this event, we provided thirty free laundry detergent sheets to everyone who stopped by to returned us with their used laundry detergent sheets box!
We did this to help educate our valued customers and those new to our company the benefits of switching to zero-waste laundry sheets or one of our other zero-waste at-home products. Our laundry detergent sheets, cleaning solutions, and travel-friendly reusable utensils are an easy, effective way to reduce waste in your life.
What Is the Plant a Tree Programme?
The Garden City Fund designed the Plant a Tree programme. This programme focuses on planting trees to create a healthier ecosystem. During our own campaign, we donated $1 to Plant a Tree for every product that was purchased. Not only are you reducing your own plastic and water waste when you use our products, but you are helping plant a tree as well!
How Does ÖKO Essentials Reduce Your Carbon Footprint?
If you had the chance to come by our in-person event a few weeks ago, we had the honor to share with you all about how our products reduce your carbon footprint. However, if you were not at the event, now is your chance to learn more!
First, ÖKO Essentials' sustainable products eliminate plastic waste by packaging all products in biodegradable packaging. For example, our detergent sheets are packaged in sleek, biodegradable boxes. Our cleaning products are either reusable, like our reusable bamboo towels or also packaged in biodegradable packaging. Our products, such as our laundry detergent, also reduce water waste by requiring less water for proper use in comparison to regular laundry detergent.
Live Sustainably with ÖKO Essentials
Our live event was an excellent way for us to introduce eco-friendly living. We are thankful to each of our customers who came to support us and for those who continue to purchase our products. With our eco-friendly laundry, cleaning, and even travel solutions, ÖKO Essentials will help you live a sustainable life!